| | |
| --- | --- |
| Search the WinSPC Knowledgebase | Browse by Category |
| | |
How can I quickly switch to a different collection plan during data collection?
Article Details
Last Updated
31st of August, 2012
Applies to
WinSPC 8.3
When in WinSPC's data collection screen, the operator can easily find and switch to a different collection plan by pressing 'F6' or 'Ctrl+F' on the keyboard without having to lead the Data Collection screen. This is an alternative way of loading a collection plan without having to exit Data Collection and returing to the WinSPC Navigator window.

Either of the above keyboard actions will bring up the "Search" window for the operator to locate a different collection plan to use: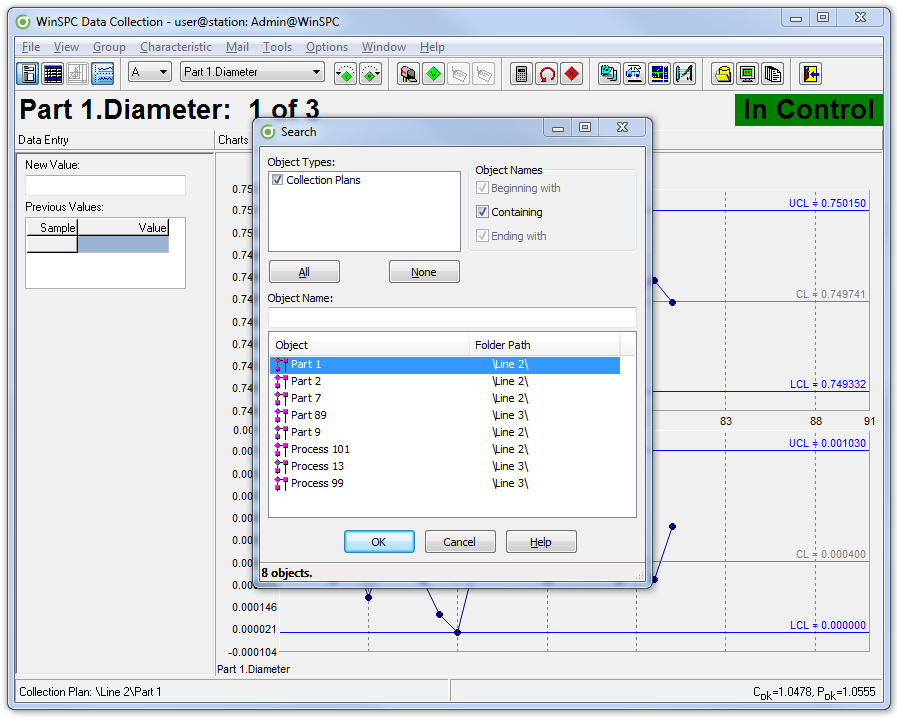 By default, all of the collection plans this operator has access to will be displayed in the list. The operator can filter the list of collection plans by entering a portion of the collection plan name into the "Object Name" field. This field can also accept text scanned in from a barcode reader that is operating as a keyboard wedge (if, for example, the operator can use a barcode reader to scan a part number).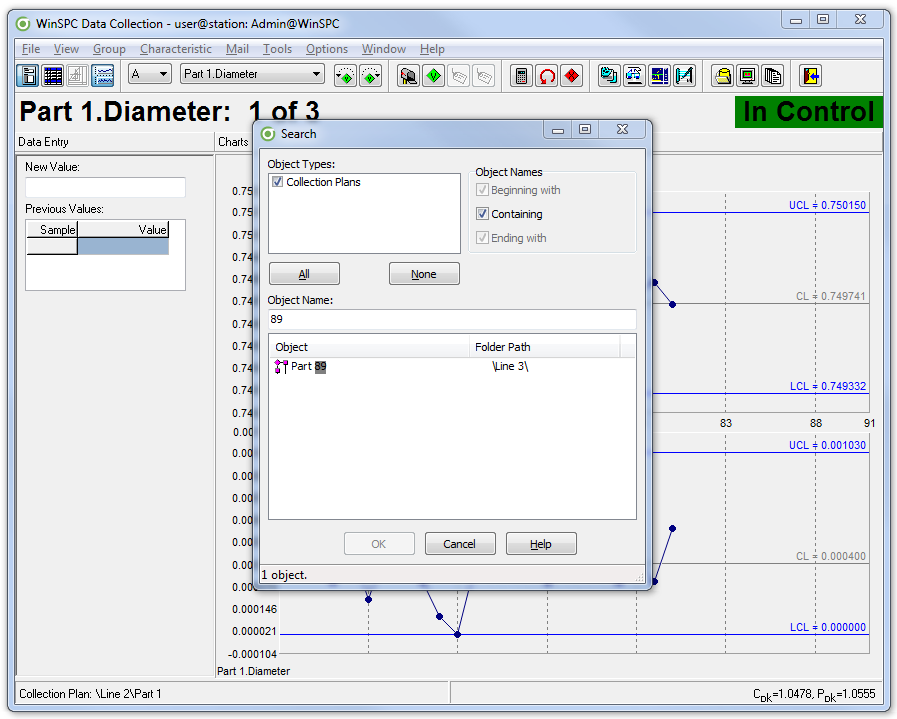 Once the operator has found the collection plan they want to use, they can either double-click on the collection plan or select it in the list and click "OK". The current collection plan will close and will immediately switch to the selected new collection plan, ready to accept new data from the operator.


Attachments
No attachments were found.
Visitor Comments
No visitor comments posted. Post a comment