| | |
| --- | --- |
| Search the WinSPC Knowledgebase | Browse by Category |
| | |
Capability Report (Legacy)
Article Details
Last Updated
9th of December, 2010
Applies to
WinSPC 8.0
Current Report Version: 1.0.1

The capability report displays a variety of information about a specific variable on a single page, including statistics such as mean, standard deviation, Cpk, and Ppk. It also contains a histogram of the individuals data.

This report varies from the 'Capability Report' in the '\Quality Reports\' directory only by the header and footer information on the report.

The export of the report template can be found in the 'Attachments' section below, which can then be imported into your WinSPC system.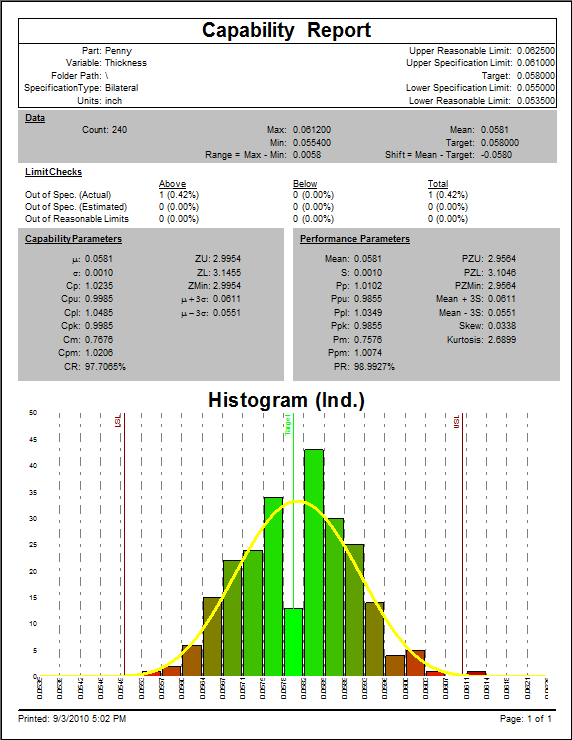 Report History:

Version 1.0.0 shipped with WinSPC 8.0.0
Version 1.0.1 shipped with WinSPC 8.1.0
Visitor Comments
No visitor comments posted. Post a comment