| | |
| --- | --- |
| Search the WinSPC Knowledgebase | Browse by Category |
| | |
What is RAVE?
RAVE (Report Authoring Visual Environment) is WinSPC's visual report building tool that can be used to create new report templates or modify existing ones. RAVE allows the creation of banded reports, similar to other reporting tools such as Crystal Reports.

To access the visual report builder from within WinSPC, you will need to first edit a report template (double click on the report template or right-click on the report template and select "Properties") and then click on the "Run Report Designer" button.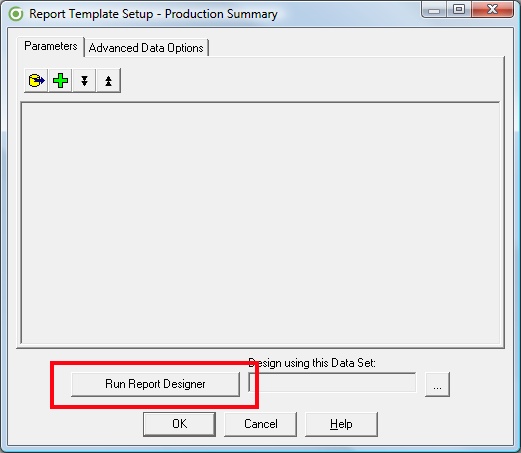 This will then display the visual report builder (RAVE) for that particular report template. From here, you will then be able to modify the report template (which controls the output of the report).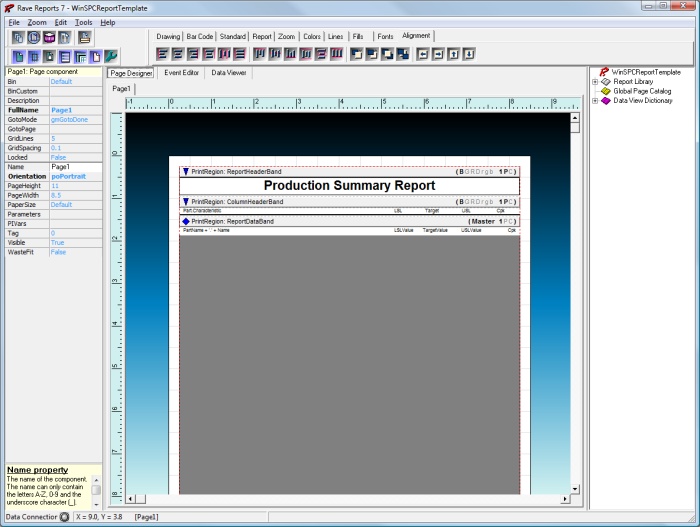 To save any changes to the report design, simply close the report designer and then click "OK" on the report template setup. Clicking "Cancel" on the report template setup will discard any changes made to the report template.

NOTE: You can also create new blank report templates.

Once you have a Report Template configured and saved the way you want it, you can preview or print the Report Template with data using Data Sets, Variable Analyzer, and/or Report Books.
Attachments
No attachments were found.
Visitor Comments
No visitor comments posted. Post a comment